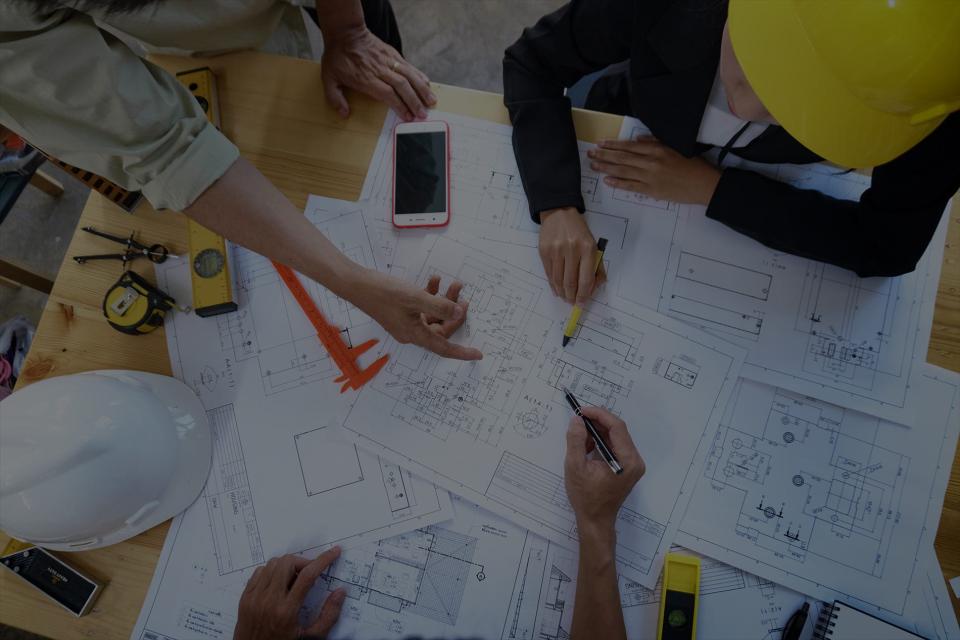 Services
Explore our design, building & financing services!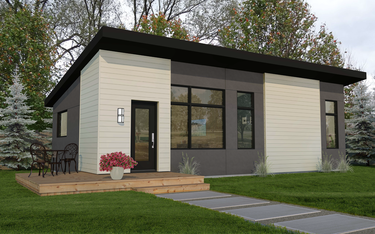 Copp's Backyard Homes
Introducing CBYH, aka, 'Copp's Backyard Homes'. These affordable and space-efficient dwelling units can be added to existing residential properties, increasing density as per Bill 23 by the Ontario government. We have two models under construction, with a comprehensive design catalog for rental income or family use. Click here to see what we have been working on!
Installation & Design Services
From design showrooms and installation to payment plans and credit accounts, Copp's is here for you. Book a free consultation for any of our services with a design and building specialist! Enter your information, questions or comments and we will contact you within 24 hours to schedule your consultation. Learn more about our extensive list of installation, consultation, design and financing services below.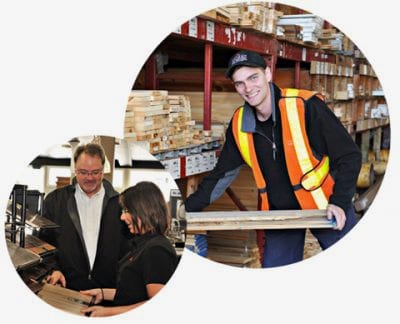 On-Site & Installation Services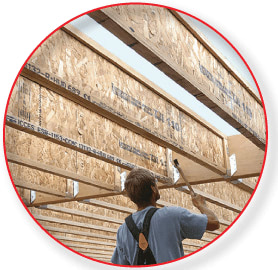 EWP FLOOR SYSTEM
We offer framing solutions by providing in-house floor and beam design which ensures accurate and timely service. Each of our floor packages arrives complete and ready to frame. Our system allows us to model floor performance prior to construction, which allows us to custom design each floor to suit the individual needs of every customer. With this technology we can prevent squeaky floors, rattling china cabinets, and ensure a quiet basement.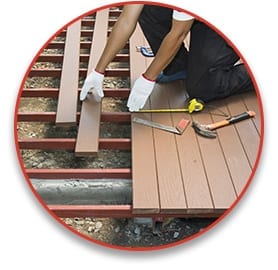 DECK DESIGN & INSTALLATION
The backyard feature everyone wants—a grand deck with lots of room to relax and entertain. Working with a professional you will create a plan that suits your space, your design ideas, your budget and timeline. Our custom design software will give you a 3D rendering of what your current space will be transformed into. Once your design is complete and material selection is made, we can schedule our builders to make the plan come to life.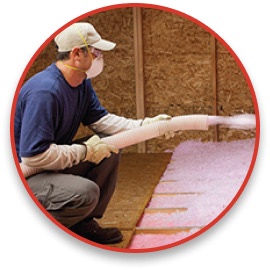 BLOWN-IN INSULATION
Have your attic insulated today and start saving on heating and cooling costs tomorrow.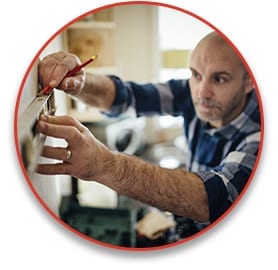 ON-SITE MEASUREMENTS
Accurate site measures are essential when planning your renovation. We will send an experienced, professional sales person to assess the conditions and provide accurate measurements to aid in the planning of your construction project.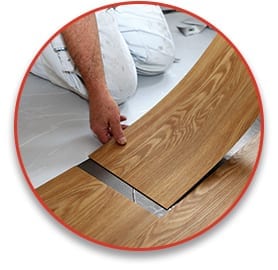 FLOORING INSTALLATION
Leave the work to us! Once you select your choice of flooring through our design centre, we can take care of the installation for you! Carpet, hardwood, tile, vinyl…the choices are endless!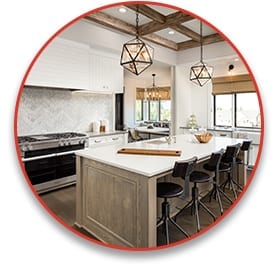 KITCHEN DESIGN & INSTALLATION
Kitchens are the heart of a home. Working with a design professional you will create a plan that suits your style, fits the space and falls in line with your budget. Copp's design team will plan and renovate your kitchen while keeping functionality and style in mind.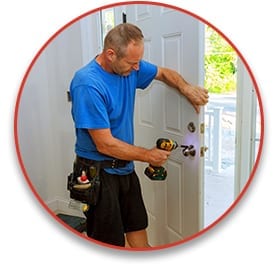 TRIM & DOOR INSTALLATION
Need interior doors and trim for a new build? Or replacing your existing doors to a more up to date look? Our sales team can assist with selection and installation.
In-Store Services
DRIVE-THRU WAREHOUSING
After your purchase is made, how ideal is it for someone to load your vehicle for you? At Copp's you just need to show proof of payment and we will put the materials in your car/truck for you and send you on your way.
SPECIAL ORDERS
Visit one of our four stores and ask a sales associate about our special-order sales program. We have a special-order catalogue that we can show you with an expanded assortment in most departments.
DELIVERY
Purchase too bulky or heavy for your vehicle? With a fleet of 20+ trucks, Copp's can deliver your items directly to your home or jobsite for a reasonable fee. Charges are determined by distance from the store. Curbside delivery will have your order placed on your driveway only. Premium delivery incorporates three specialty placements: special placement (such as backyard or garage if accessible with equipment), drywall handling and rooftop shingle placement.
PAINT MATCHING
No second guessing here. Our colour-match program can take a sample from almost anything. Bring in fabric, siding, flooring, paint chips etc. and we can make a match for you. There's also an online visualizer program from Pittsburgh Paints that you can use to see what the colour looks like in your room before applying paint to the walls. Check out the online paint visualizer here.
CUSTOM CUTS
Do you need boards cut to specific lengths? We can do that. Simply give us the measurements and we can cut for you at a reasonable rate.
KEY CUTTING
At Copp's Buildall we conveniently offer key cutting services for your everyday use.
GIFT CARDS
Treat everyone on your shopping list to a Copp's gift card. Available in any denomination (up to $5000), a gift card is an ideal choice for any homeowner, allowing them to select what supplies they need for their next home project.
BBQ ASSEMBLY
For a reasonable fee have an expert assemble the grill for you. Eliminate the time, error and stress spent trying to build your new barbeque yourself.
BATH DESIGN
Even though the bathroom may be one of the smaller rooms in your home, they require equal, if not more, planning when compared to other rooms. Fixtures, flooring, paint colour, hardware…the list of factors to consider is lengthy so consider visiting our showroom at 45 York Street and talk to a designer about your options. Click here to schedule an appointment.
PROJECT ESTIMATES/BLUEPRINT TAKEOFFS
We can provide an accurate and comprehensive material list to building professionals and homeowners alike as well as a material cost estimate. Bring us your blueprints or designs and let us do the rest! Click here to request a quote!
REQUEST A QUOTE
Need help with a specific project? Click below to outline your project and connect with one of our sales associates. Click here to request a quote!
Financing
Are you looking to start that project that will give your home just that touch it needs, but can't quite manage the investment all at one time? Download and email your completed credit application to copps@coppsbuildall.com.
Business Credit Application
Complete this application if you are a business looking to setup credit terms where you would make monthly payments in full.
Personal Credit Application
Complete this application if you want to setup a personal credit terms with us where you would make monthly payments in full.
Cash Account Application
Complete this application if you want to track your purchases and pay for your items on every purchase or add a credit card number to your file.